The uniform that fits everyone!
Diversity and Inclusiveness
The fashion industry seems to ignore the fact that each person has their own needs, offering standard models even to those who are not standard.
As manufacturers and retailers of clothing and work uniforms, we increasingly feel the need to promote an idea of office fashion that is more inclusive. After all, the meaning of a uniform is to unify the appearance of the staff, certainly not to exclude someone.
Why does the fashion industry only dress those who fall within certain standards?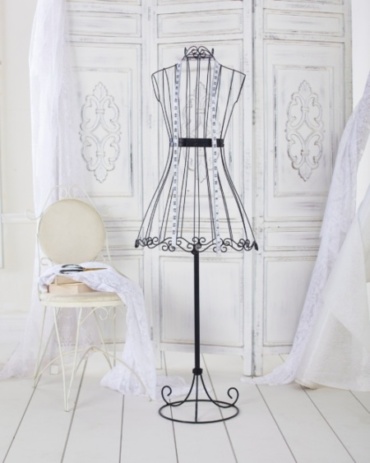 Dressing the most people is a need that arose at the beginning of the twentieth century, with the advent of fast fashion. If before the creation of clothes was exclusively made to measure, in this historical moment the demand for clothing at low prices pushes companies in the sector to optimize the production process with the use of standardized sizes.
What paid the price, however, was the relationship that each of us has with our body. 
Years of exposure to these standardized measures, in fact, have spread the idea that if a garment does not fit us it is the fault of our body and not of the dress.
In fact, there is nothing more wrong. It is unthinkable to be able to categorize millions of bodies in the standard size chart. Each body, thin or plump, tall or short, has its own peculiarities and shapes, which do not always coincide with the size.
When we are no longer able to express ourselves through clothes, or even worse we feel uncomfortable with clothing, it is clear that there is a need to redefine the fashion system and work on greater diversity and inclusion at the internally but also in our society.
How can office fashion be more inclusive?
The need to express one's identity and feel comfortable with clothes also applies to professional work clothing. Studies have shown that work clothing affects our behavior and efficiency in the workplace. Researcher and psychologist Karen Pine argues that when we wear an item of clothing, we adopt the characteristics associated with that item. Clothes take on a symbolic meaning, so when we wear them, our brain behaves cherently with the meanings triggered. We are therefore led to be more attentive, alert and productive.
Hence the need to have a selection of workwear that respects the diversity and different characteristics of each person.
Fortunately, diversity and inclusiveness are words and concepts that are increasingly present and considered. Diversity is a symbol of our world and for this reason it should be used as a starting point in the clothing sector, but also in all the others. The desire, today, is to have a clothing offer that extends across a wide range of different sizes and models.
Availability of sizes and wearability
We
too want to join this process of change and are committed to implementing the offer of work uniforms that always fit more people in the best possible way. We believe that everyone should be able to dress in comfortable clothes without sacrificing elegance and good wearability.
Each person has a different physicality and it is impossible to always conform to standard measures and models. For this we have various collections that include a wide range of models that cover a wide range of sizes. The work uniforms we supply cover up to 6XL, corresponding to a size 68 for women and a size 70 for men.
However, it is not for granted that availability of sizes corresponds to a good fit. Particular care is also needed in the choice of models.
In choosing the company uniform , our styling department will help you evaluate the most suitable model for each of your employees. In case our basic range does not meet the needs of your company we can also create completely tailored garments. Here you can find a detailed guide to the fit of our uniforms.
Two people like many
We want to tell you the stories of two people, Alice and Tommaso, who, due to their "unconventional" builds, have always had difficulty finding the right clothes.
Alice is the director of the commercial department of the company where she works and she has to wear an elegant uniform every day. It is therefore necessary to choose the right certified footwear that protects, but at the same time gives a classic and sophisticated look. Too many times the height forced her to fall back on a larger size, to be tightened with her trusted seamstress, because the right one was too short. This problem also arose when choosing the work uniform.
Despite her understandable initial skepticism, when we did the size test, Alice was able to have the perfect uniform, long enough and the right size thanks to our wide availability of models and sizes. 
Tommaso, on the other hand, works at the reception of a luxury hotel, where elegance is the watchword. He is also very tall but he also has an important build, which is why he was looking for an extra large uniform. For those who wear large sizes it is not always easy to find clothes that have a good fit. Thanks to our availability of sizes up to 6XL, Tommaso has found the right kit for him.
We are committed every day to helping companies to transmit their values through work uniforms, dedicating attention to every aspect of the choice and creation of garments to enhance their employees.
Do you need support in the design and development of your company uniform? Contact us: We will answer all your doubts to find together with you the combination tailored to your company.
Did you find this article interesting? Share it!